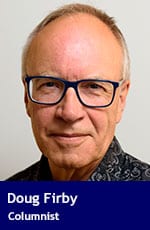 Troy Media, Canada's largest independent distributor of editorial content, is increasing its Travel coverage, providing reliable travel advice for Canadians who are experiencing a golden age in travel. Never have so many world destinations been more accessible and more affordable.
We are offering your quality stories, photography and video contributed by correspondents who travel across Canada and around the world. Our introductory feature is on off-season attractions in Tofino – one of the West Coast's premier attractions.
Your budget-minded readers will be able to find affordable alternatives to hotels and other forms of accommodation such as VRBO and AirBnB, ground transportation and discount airfares to distant destinations.
Your readers with larger sums of disposable income will be tantalized by our luxury choices.
With the ever-expanding circle of destinations, travellers need to be savvy about how best to spend their time and hard-earned vacation money. Our Travel content will help you help your readers make the right decisions.
Troy Media's Travel content is edited by Lisa Monforton, a nationally known travel writer and editor with decades of experience in print and online.
'There's a lot of noise out there. That's why people need information they can trust," says Monforton.
Our philosophy is travel is best when destinations aren't planned down to the minute. Travellers are encouraged to put down their tech and live in the moment.
Our correspondents will provide great tips on both must-see attractions and local secrets. Find out where to sample the best food. Learn about the latest new gear. And, equally important, learn how to avoid common mistakes that could spoil your vacation.
We want your readers to see and taste and smell the best places right here in Canada, and around the world.
And we invite your comments and suggestions. Please write to: lisa.monforton@troymedia.com.
"Troy Media is responding to consumer demand for local and specialized news and features – things legacy media are increasingly stepping away from," said Doug Firby, President and Publisher of Troy Media Digital Solutions. "We are truly heartened by the way readers are embracing what we have to offer."
Doug Firby is president of Troy Media Digital Solutions and publisher of Troy Media.
---