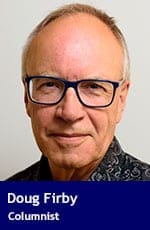 Central American countries are famous for their wildlife and ecotourism, but their remotest locations are even wilder.
One Ocean Expeditions, a B.C.-based adventure company, is taking its newest vessel, the RCGS Resolute, on an island-hopping trip that starts in Colon, Panama, and touches wild spaces in Panama's San Blas Island, Cartagena in Colombia, Nicaragua's Corn and Providencia Islands, Guanaja in Honduras, Halfmoon Caye in Belize before landing in Cozumel, Mexico.
One Ocean is famous for its activity-rich trips to Canada's East Coast, the islands of the North Atlantic, the Arctic and Antarctica. Trips to Central and South America are expanding its reach even further.
Troy Media will be along for the ride. Lisa Monforton, editor of our expanded travel content, and Doug Firby, publisher of Troy Media, will provide updates from along the trip as they discover the unique cultures and rich wildlife in these out-of-the-way destinations.
Watch for their stories, photos and videos on coming soon.
---

The views, opinions and positions expressed by our writers, columnists and contributors are their's alone. They do not inherently or expressly reflect the views, opinions and/or positions of our publication.