---
COMMUNITY NEWS OUTLET ACTION PLAN!
WEBSITE HOSTING AND ALL OUR EDITORIAL CONTENT POSTED TO YOUR SITE DAILY FOR ONLY $129.95 PER MONTH.
Get your first 2 months FREE!
---
Faith Wood knows how to resolve conflict. Her years in front-line law enforcement taught her how to effectively de-escalate any situation to a successful conclusion. Faith will use her knowledge of conflict management to guide you through the often stressful experiences you may encounter in your personal or professional life. Her Conflict Coach column appears every two weeks.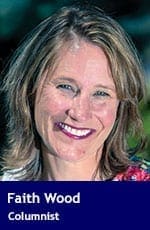 Question: As if the pandemic weren't causing enough strain, my boss just called me in and let me know that the company I work for must cut their overhead. The job I thought was secure isn't so secure anymore.
I've been through this type of reorganization in the past and I'm fearful of how ugly things can get as colleagues scramble to be viewed as worth retaining. What should I do about navigating a conflict that I feel helpless to remedy?
Answer: When your job hits crisis points, it's easy to panic. After all, your job is a big part of your identity and is probably your main financial support. No wonder you're struggling with what to do next.
---
PREMIUM MEMBERSHIP CONTENT
LOGIN or JOIN to download
Terms and Conditions of use

This content is for members only.
452 words
NOT YET A PREMIUM MEMBER?
You pay $21
Use Coupon Code CC35 at checkout and SAVE 35%!
Click here for contact info and author image
---
May I suggest a few immediate actions to take:
Forget the blame game
It doesn't matter how you got to be where you are. While there might be some valuable lessons to learn from the experience later, they don't matter in the here and now. You have better things to do with your time.
Recognize your allies
Did you know that 10 per cent of people in your office are genuinely helpful and want to do something to assist you through this?
If you think about it, you probably already have a good idea who those people are. Grab them. See what they have to offer. They might have a job lead or can network you into a new position. Find out what they have that might be useful and run with it. (Don't forget to be in their 10 per cent if they ever need it!)
Ask what used to work
There are things you used to do that wowed the boss, but over time you might have forgotten about them or slacked off. What were they? How can you leverage those things now?
Find the opportunity
Somewhere in all this career blowup is a chance to try something new. Whatever opportunity you find, run with it. Especially grab at anything that points you in a career direction you've always wanted to go.
Keep looking forward
Realize this isn't the only job in the world. Things are going to get better. Though you might not realize it now, this might just be the bump you needed to force you out of the rut you were in and into your new career.
Your career matters. Taking care of yourself when stuff starts going wrong is exactly the right thing to be doing. Dig deep now and you'll be in a better job in no time.
Faith Wood is a novelist and professional speaker who focuses on helping groups and individuals navigate conflict, shift perceptions and improve communications. 
For interview requests, click here. You must be a Troy Media Marketplace media subscriber to access our Sourcebook.
---

The views, opinions and positions expressed by columnists and contributors are the author's alone. They do not inherently or expressly reflect the views, opinions and/or positions of our publication.
© Troy Media – All Rights Reserved
Troy Media provides editorial content to media outlets and its own hosted community news outlets across Canada
Looking for editorial content for your website or print edition?
JOIN US!
Non-media membership
$0
Includes all of our FREE content.
Pay for PREMIUM content only as needed.
FREE Media Membership
$0
Includes all of our FREE content and access to our Sourcebook.
Pay for PREMIUM content only as needed.