Make the grandkid's visit to their grandparents unforgettable with these summer fun activities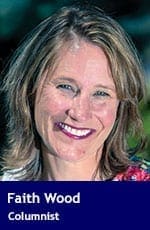 Summer is finally here, and what better way to spend it than with the grandparents? Their house is the ultimate playground for kids, filled with love, nostalgia, and endless possibilities for fun. However, if you are the grandparents, sometimes figuring out how to keep those little ones entertained is a real struggle.
If you're looking for ways to keep the little ones occupied during their visit, I've got you covered! Get ready to unleash your inner child as I share some playful tips to make this summer at Grandma and Grandpa's memorable.
Treasure Hunt Extravaganza
Transform Grandma and Grandpa's backyard into a treasure trove of excitement. Create a treasure map, complete with clues and riddles, leading the kids to hidden treasures. It could be anything from small toys to their favourite snacks. This game will keep them entertained and encourage problem-solving and teamwork.
578 words
Reading Time:
3
minutes
NOT YET A PREMIUM MEMBER?
DIY Mini Carnival
Bring the carnival to Grandma and Grandpa's by setting up a mini fair in their backyard. Create fun game stations like a ring toss, bean bag toss, or a bocce ball alley. Don't forget to reward the winners with colourful prizes, such as homemade certificates or small treats. Get creative and let the kids have a blast while showcasing their competitive spirit.
Campfire Stories and S'mores Galore
Gather around the campfire, roast some marshmallows, and let the storytelling begin! Grandma and Grandpa's place is the perfect spot for some old-fashioned storytelling. Encourage the kids to share their imaginative tales or let Grandma and Grandpa share some of their childhood stories. The warm glow of the fire and the sweet taste of s'mores will make these moments even more magical.
Outdoor Movie Night
Turn Grandma and Grandpa's backyard into an open-air cinema! Hang a white sheet, set up a laptop, and enjoy a movie night under the stars. Don't forget the comfy blankets, pillows, and, of course, a bucket of popcorn. Let the kids choose their favourite family-friendly films and be prepared for a cozy night filled with laughter and cuddles.
Artistic Adventures
Unleash the kids' creative side with some artistic activities. Set up a dedicated arts and crafts area where they can paint, draw, or create masterpieces with clay. Encourage them to make personalized gifts for everyone, such as handmade cards or painted flower pots. This not only keeps them engaged but also creates precious mementos of their time together.
Scavenger Hunt
Bring some excitement and exploration into the mix with a scavenger hunt. Create a list of items for the kids to find around Grandma and Grandpa's house or garden. It could be anything from a blue feather to a shiny rock. Make it even more exciting by including clues and puzzles that lead to the final prize. Watch their eyes light up as they discover hidden treasures while enjoying quality time with their grandparents.
Spending the summer at Grandma and Grandpa's house is an opportunity for kids to create lifelong memories and deepen their bond with family. With these playful and valid tips, you can ensure their days are filled with joy, laughter, and endless fun. So, dive into the adventure of treasure hunts, campfire stories, outdoor movies, and artistic endeavours. Cherish these moments and let Grandma and Grandpa's place become a magical wonderland that the kids will remember for years to come.
Happy summer!
Faith Wood is a novelist and professional speaker who focuses on helping groups and individuals navigate conflict, shift perceptions and improve communications.
For interview requests, click here.
---
The opinions expressed by our columnists and contributors are theirs alone and do not inherently or expressly reflect the views of our publication.
© Troy Media
Troy Media is an editorial content provider to media outlets and its own hosted community news outlets across Canada.