Might actually be the things that help prevent conflicts all over the world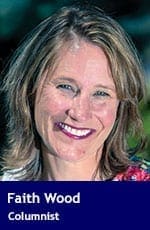 Barbara Bush once said, "Never lose sight of the fact that the most important yardstick of your success will be how you treat other people – your family, friends and coworkers, and even strangers you meet along the way." I'd love to share a story about how this played out for my husband and me one weekend.
I had been invited to speak at a conference in Berkeley, Calif. As I'd never visited San Francisco, this seemed like a great opportunity for a weekend escape for my husband and me.
San Francisco is known as one of the most expensive cities in the United States, but we didn't let that deter us from enjoying the adventure of it all. The sun shone all weekend and the bridges were more breathtaking in person. We walked the famous curves of Lombard Street, hustled (briefly) alongside the tourists at the wharf and genuinely enjoyed the climb up Knob Hill and other steep destinations that Franciscans call home.
639 words
Reading Time:
3
minutes
NOT YET A PREMIUM MEMBER?
Since parking is not only expensive, it can be a nightmare, so we opted for Uber, for the first time. We found each driver to be friendly, outgoing, and eager to share tips and tricks for exploring the city they love (even though most don't live there since they can't afford the real estate or the rent).
One would think that this was happening simply because we were using their services, and they must be focused on creating a meaningful customer experience that would parlay into a tip. But I don't think that was it. It appears most had embraced the be-nice-to-others philosophy that Barbara Bush was talking about.
On our first afternoon in the city, our waiter brought us special appetizers while locals at the marina inquired genuinely about Canada (including how difficult it would be to immigrate here).
After putting over 20,000 steps on our Fitbits, we tried to eat at a recommended restaurant only to find they were closed for a private function. This got us on TripAdvisor looking for another recommended hot spot – Zarzuela. After another hike, we found ourselves outside this small venue inquiring about wait times. This turned out to be one of the best decisions of the weekend.
We met a couple sitting at a sidewalk table drinking sangria. In yoga pants and shorts, this couple were locals who have dinner there almost every week. The man jumped up to give me his chair and encouraged us to wait out the dinner rush, claiming the food would be remarkable. When the couple was called for their table, they went inside and were back in moments asking us to join them – a graciousness that doesn't happen all that often.
This might actually be the thing that helps prevent conflicts all over the world – generosity of spirit and genuine kindness.
Three hours of dining and laughter ended with an invitation to join them for a sail the next day out on the bay. San Francisco was enjoying a particularly sunny that year and they wanted us to take full advantage of it. So a Saturday sailing around Alcatraz Island and under the historic Golden Gate Bridge occurred because strangers were civil to each other. We had dinner with them in their high-rise condo that night, enjoying a few bottles of fabulous Napa Valley wine (which we contributed to the party).
When you think about what created meaning in your life at the end of your days, I believe it will be all about experiences like these. Chance encounters with wonderful people who extend a little kindness to strangers on a windy night in San Francisco.
Our world could do with a bit more of these moments.
Faith Wood is a novelist and professional speaker who focuses on helping groups and individuals navigate conflict, shift perceptions and improve communications.
For interview requests, click here.
---
The opinions expressed by our columnists and contributors are theirs alone and do not inherently or expressly reflect the views of our publication.
© Troy Media
Troy Media is an editorial content provider to media outlets and its own hosted community news outlets across Canada.