---
COMMUNITY NEWS OUTLET ACTION PLAN!
WEBSITE HOSTING AND ALL OUR EDITORIAL CONTENT POSTED TO YOUR SITE DAILY FOR ONLY $129.95 PER MONTH.
Limited time offer: Get your first 2 months FREE!
---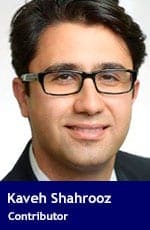 Political failures usually come in one of two flavours.
The first are acts that expose a gap between reality and the stories politicians tell about themselves. Sometimes this occurs when a politician's criminality is exposed. But much more often, it is the banal things that display glaring hypocrisy and enrage voters. Remember Bev Oda? I bet the first thing you recall about her is that nine years ago, she, a minister in a government that touted its fiscal prudence, ordered $16 orange juice at a fancy hotel.
The second type of failure comes when a politician's gross incompetence becomes impossible to ignore. Despite all his scandals, Donald Trump might still be president if his team had not failed so spectacularly at containing the coronavirus.
---
Includes all of our FREE content and access to our Sourcebook.
Pay for PREMIUM content only as needed.
PREMIUM Membership
$119.95/mo
Includes ALL of our content and access to our Sourcebook.
Billed to your Paypal or credit card monthly.