---
COMMUNITY NEWS OUTLET ACTION PLAN!
WEBSITE HOSTING AND ALL OUR EDITORIAL CONTENT POSTED TO YOUR SITE DAILY FOR ONLY $129.95 PER MONTH.
---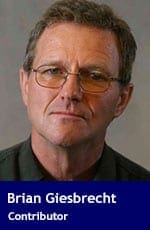 In a crushing blow to small business and morale, Manitoba Premier Brian Pallister has ordered a return to the very lockdown model that the World Health Organization (WHO) warned leaders to avoid.
Premiers are being pressured by a prime minister who threatens to withhold money unless they once again shut down restaurants and small businesses that are only starting to get back on their feet.
It also appears that the ruinously expensive spring lockdown in response to COVID-19 just delayed the inevitable and that leaders are 'locked' into a lockdown model that does more harm than good.
---
Download all of our FREE content and pay only for PREMIUM content as needed.
You also have access to our Sourcebook.
PREMIUM Membership
$119.95/monthly
Download ALL of our content . Charge billed to your Paypal or credit card monthly.
You also have access to our Sourcebook.