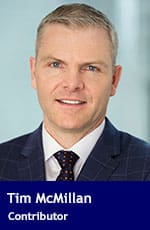 "The country isn't going to recover unless the oil and gas sector recovers."
These words from federal Natural Resources Minister Seamus O'Regan made headlines and highlight the importance of Canada's largest industry.
The reality is that natural gas and oil play an unarguable role in the national economy.
Natural gas and oil are Canada's biggest source of international investment, and the country's largest export commodities by value. According to Statistics Canada, exports of crude oil, bitumen, natural gas and natural gas liquids generated more than $102 billion in 2019. Add refined petroleum products such as gasoline to those exports and the total came to more than $112 billion – or about 19 per cent of the revenue from all of Canada's exports combined.
---