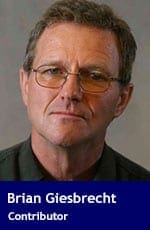 The World Health Organization (WHO) recognizes that we have to learn to live with COVID-19. Notwithstanding hope of a vaccine, there is no guarantee. The virus awaits as we step out our door. And it could get worse.
In Canada, the virus has been suppressed by a lockdown and strict social distancing, leaving residents at the very beginning of achieving the needed herd immunity (where the virus dies off because so many people have recovered from the disease and are immune from catching it again).
While places like New York, Milan and Stockholm are closer to achieving it, Canadians can't huddle in fear indefinitely – relying on increasingly bankrupt governments sending cheques.
As restrictions are lifted, the fact is more people will get sick, some will die.
---