---
COMMUNITY NEWS OUTLET ACTION PLAN!
WEBSITE HOSTING AND ALL OUR EDITORIAL CONTENT POSTED TO YOUR SITE DAILY FOR ONLY $129.95 PER MONTH.
Limited time offer: Get your first 2 months FREE!
---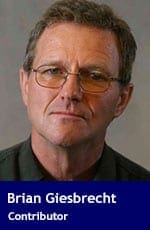 Most countries that adopted the lockdown model are still in the thick of the COVID-19 pandemic.
Typically, there's an easing of rules when infection rates decrease. But when rules are relaxed and infection rates naturally rise, authorities clamp down again. Masks go off – then on again.
Meanwhile, the horrendous cost of paying furloughed workers and closed businesses is bankrupting lockdown countries like Canada, and taking lives. And there's no end in sight.
Sweden found a better way.
In the first place, they realized they had to listen to their health experts and not let the issue become political.
---