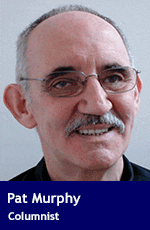 J.K. Rowling – the British author who created the stunningly successful Harry Potter series – is a political liberal.
In 2008, she donated £1 million to the U.K. Labour Party. In 2016, she campaigned for Remain in the Brexit referendum. She's a professed admirer of Barack Obama and Hillary Clinton. And so on.
Despite these impeccable credentials, Rowling is one of cancel culture's prime targets.
Her sin is that she believes there are some differences between biological women and transgendered women. These differences are especially relevant when the latter's transition hasn't been accompanied by hormone treatment or surgery but is simply a matter of expressed identity.
Rowling has no issue with transgendered women living their lives as they see fit. But where their professed rights collide with those of biological women, she has a problem. The idea that biological women should be assigned to a subcategory called "menstruators" is a particular bugbear.
---