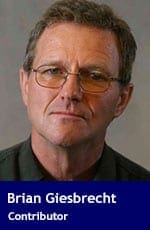 As this wave of the COVID-19 pandemic winds down, we should ask honest questions about our response to it.
Although an accurate assessment of the lockdowns – closing schools and businesses – is months away, we need a plan to respond to a likely second fall wave.
The Economist published an essay detailing how closing primary schools has probably caused lifelong harm to much of the student population while widening the inequality gap.
Growing amounts of research suggest that closing schools was a very bad idea. An Australian study shows that COVID-19 doesn't sicken many children, and children are not effective spreaders of it.
Sweden didn't close their primary schools, yet experienced no significant infection problem in either their student or teacher populations.
---