---
COMMUNITY NEWS OUTLET ACTION PLAN!
WEBSITE HOSTING AND ALL OUR EDITORIAL CONTENT POSTED TO YOUR SITE DAILY FOR ONLY $129.95 PER MONTH.
Limited time offer: Get your first 2 months FREE!
---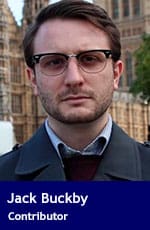 Canadian Prime Minister Justin Trudeau has brought in economist Mark Carney as an adviser to assist with mapping out the government's response to the COVID-19 pandemic.
The CBC reported how Carney left his position as governor of the Bank of England "after guiding it through Brexit uncertainty." But it seems the media is as clueless to Carney's political activism and ineptitude as the Canadian government.
Carney didn't guide Britain through Brexit uncertainty. He arguably fuelled it by making unfounded or exaggerated claims about Britain's future outside of the European Union. He armed members of Parliament who for years stood in the way of passing a Brexit deal with tales of doom and gloom that they used to constantly vote against fulfilling the government's promise to leave the EU.
---