---
COMMUNITY NEWS OUTLET ACTION PLAN!
WEBSITE HOSTING AND ALL OUR EDITORIAL CONTENT POSTED TO YOUR SITE DAILY FOR ONLY $129.95 PER MONTH.
Limited time offer: Get your first 2 months FREE!
---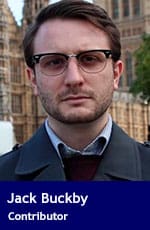 In his first days in office, President Joe Biden rescinded a Donald Trump-era order that restricted the United States government's use of diversity training to examine issues around race and gender bias, and systemic racism.
In doing so, he will be advancing radical and divisive racial politics that have plagued his Democratic Party and popular culture over the last decade.
Biden also signed an executive order that his administration claims would advance racial equity. But in espousing "equal opportunity" as the "bedrock of American democracy," the order contradicted its  purpose by advocating for equality, which requires that equal opportunity not exist to achieve unnatural results.
---
Includes all of our FREE content and access to our Sourcebook.
Pay for PREMIUM content only as needed.
PREMIUM Membership
$119.95/mo
Includes ALL of our content and access to our Sourcebook.
Billed to your Paypal or credit card monthly.