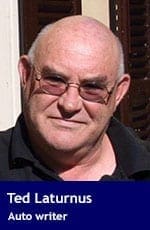 One of the pleasant bonuses of owning a hybrid vehicle is that it will probably be reliable. Indeed, according to Consumer Reports, most hybrids are more dependable than their garden variety non-hybrid counterparts.
The Toyota Prius and Camry hybrids, for example, generally top the list for most reliable cars, period, from this organization and elsewhere.
There are exceptions, of course. Some years of the Honda Civic Insight can be problematic. And hybrids, when they let go, can be frighteningly expensive to repair. As well, most hybrid owners tend to keep their cars to the bitter end and finding a decent used model can be challenging.
Anyway, here are three that seem to have handled themselves well over the years.
2010 Ford Fusion Hybrid
The 2010 Fusion Hybrid was one of Consumer Reports' "Good Bet" models. Aside from potential problems with the transmission, fuel and electrical systems, it did well in most departments.
This iteration of the Fusion Hybrid was one of Consumer Reports' "Good Bet" models. Aside from potential problems with the transmission, fuel and electrical systems, it did well in most departments, and rated a "better than average" used car verdict. Indeed, it fared better than the non-hybrid V6 version of this mid-size sedan.
Some comments from owners: "trunk space is compromised by battery," "handles like a real car," "mileage exceeds the rated miles per gallon."
Transport Canada has safety recalls on file for possibly flawed 17-inch wheels, transmission linkage issues and recalcitrant front seat adjusters.
The U.S. National Highway Traffic Safety Administration (NHTSA) had many owner complaints registered with this model. A sampling: "almost a complete failure of the brake system," "the car shut off on me six times before I could make 20 miles (32 km)," and "removed my foot from the brake pedal and the car suddenly accelerated, traveling approximately six feet (1.8 metres)." Problems with the throttle body fuel injection system and brakes seem to dominate here.
2007 Honda Civic Hybrid
NHTSA issued one safety recall for this vintage of the Civic Hybrid and it involves the voltage converter, which could malfunction and render the car a non-starter. Telltale signs include stalling and headlight failure.
Add to this five technical service bulletins and at least 34 owner complaints. These include problems with the vehicle integrated motor assist (IMA) system, excessive tire wear and premature battery failure issues.
"Honda refuses to replace any IMA battery unless it completely fails," says one owner; "the car became unsafe to drive following Honda's software update #10-034," claims another, adding "all owners were asked to have the update performed to prevent hybrid pack deterioration."
Still, Consumer Reports was cautiously positive about the '07 Civic Hybrid, giving it a "better than average" verdict. Watch out for the climate control system, but otherwise, this one gets CR's "Good Bet" seal of approval.
Other comments from owners include: "This car has almost 47,000 miles (75,600 km) and has the original brakes and has never had a repair," and "not a great car for tall people."
2004 Toyota Prius
It's getting a bit long in the tooth now, but this second generation of Toyota's popular hybrid was bigger inside than its predecessor, with better fuel economy and improved driveability.
NHTSA found five reasons for recalls: possibly flawed steering column and yoke on certain models, a questionable electric water pump, iffy airbag deployment and, of course, the infamous stuck accelerator pedal.
To this we can add 52 technical service bulletins and a massive 510 complaints lodged with the government agency. Needless to say, these latter two issues cover every aspect of this generation of Prius, but here is a sampling: "odometer stops working at 299,999 miles (483,000 km)," "while driving my 2004 Toyota Prius home at night on a dark, winding road, both headlights suddenly went out!!!!" and "sudden acceleration happened three times."
A wonky ignition button and suicidal headlights seem to be common problems.
Nonetheless, Consumer Reports gave it a big thumbs-up, with its highest used car prediction rating and the "Good Bet" stamp of approval.
Engine cooling and electrical glitches are a minor concern, but, otherwise, this appears to be one of the most dependable cars ever made and is a big favourite with cab drivers across Canada.
Some other feedback from owners: "last week, my Prius turned 143,750 miles (231,000 km)," "limited range from small gas tank," "love it when the engine shuts off at stoplights."
For a 15-year-old car, the second generation Prius has held up well, but good luck finding one.
Ted Laturnus writes for Troy Media's Driver Seat associate website. An automotive journalist since 1976, he has been named Canadian Automotive Journalist of the Year twice and is past-president of the Automotive Journalists Association of Canada (AJAC).
---
The views, opinions and positions expressed by columnists and contributors are the author's alone. They do not inherently or expressly reflect the views, opinions and/or positions of our publication.