---
COMMUNITY NEWS OUTLET ACTION PLAN!
WEBSITE HOSTING AND ALL OUR EDITORIAL CONTENT POSTED TO YOUR SITE DAILY FOR ONLY $129.95 PER MONTH.
Limited time offer: Get your first 2 months FREE!
---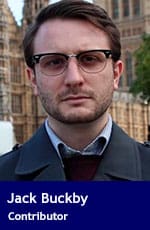 By now it should be abundantly clear that violent extremism is not just a trait of Islamists or the far right. Black Lives Matter and Antifa riots have resulted in dozens of deaths this year, multiple police officers wounded and blinded, and entire districts of American cities burned down in the name of racial justice.
Despite this, political leaders appear unwilling to even acknowledge this is happening.
Democratic president-elect Joe Biden said on Sept. 29 that Antifa, the revolutionary communist organization responsible for violence throughout Europe and North America, was merely an "idea."
---