Removing these obstacles can lead to a successful job search in 2023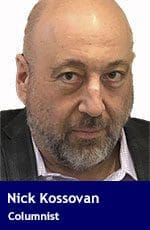 We're in the third year of what many call "unprecedented times," which feels accurate when not compared to what earlier generations experienced during the Great Depression and the Second World War.
Today headlines of labour shortages and layoffs coexist. While companies strive to keep costs under control, consumers and employees demand increased corporate investment in ESG (Environmental, Social, and Corporate Governance), including DEI (Diversity, Equity, and Inclusion).
I ask myself:
Will economic pressures drive companies to pause their ESG and DEI commitments?
Will companies cut back on employee experiences?
As employee demands increase, thus increasing their liability to their employer's profit margin, will companies be more inclined to use AI, robotics, outsourcing, and contractors?

847 words
Reading Time:
4
minutes
NOT YET A PREMIUM MEMBER?
2023 will be a year employers and job seekers will be navigating many obstacles.
Inevitably, job searching is heartbreaking and frustrating. Therefore, job seekers will benefit from mitigating "obstacles," real and perceived, so they are in a better headspace while searching for employment.
For a successful job search in 2023, remove these obstacles.
Accept the fact that companies are wishy-washy
Employers can't predict the near-term economic future. Many economists foresee a brutal 2023 recession. Therefore, businesses are facing the challenge of hiring applicants who can assist them in staying afloat in a recession. Understandably employers are skittish when hiring, hence a lengthy hiring process or putting off hiring.
Continuously pursue multiple companies during your job search – create a pipeline of potential employers. Placing all your eggs in one basket (employer, industry) isn't a wise job search strategy.
Embrace the fact today's job market is as competitive as ever
Don't be fooled by the media's claim that it's a job seeker's market. Every job opening is fiercely competitive, especially those highly sought-after.
Getting a job in today's job market isn't a cakewalk. On the contrary, believing it'll "be easy" creates frustration and heartbreak, obstacles that are difficult to overcome. Thinking it'll "be easy" is also why many job seekers don't give 100 per cent to their job search or take networking seriously.
Following up consistently and persistently is critical to networking, researching companies, and interviewing, which ultimately leads to job search success.
A peek behind the curtain: Many hiring managers purposefully don't follow up with candidates. This is because they believe that candidates who follow up are the ones genuinely interested in the position. The logic behind this can't be argued.
When you don't hear back, follow up! Show you're serious about the position and joining the company.
Having a sense of entitlement
Among job seekers, I see an entitlement epidemic. Hence, they're increasingly victims of their unrealistic expectations and demands of employers.
A sense of entitlement is a massive turn-off with employers, putting you at a disadvantage. You're not owed a job or to make a living. Get rid of any sense of entitlement you may have and accept responsibility for the consequences of your actions and life choices.
Having no online presence severely restricts your visibility to recruiters and employers.
A LinkedIn profile with a professional photo is much more visible and likely to be found than one that's incomplete. To get employers to find you think "digital assets" instead of "digital footprint." Having a blog, a website or writing LinkedIn articles showcasing you as an SME (Subject Matter Expert) in your field are excellent ways to get employers' attention.
Your digital presence should demonstrate your value, not just that you exist.
You don't think in terms of "innovation"
Employers gravitate towards candidates with more than textbook solutions. Employers are looking for creative, out-of-the-box ideas and solutions, especially if the idea/solution will give them a competitive edge. Whether you work in retail or engineering, employers are hungry for ideas that'll generate revenue, save time and money, and enhance profitability.
The next time you're interviewing, offer an innovative solution to a pressing problem the employer has or a solution to one of the problems the position you're interviewing for exists to solve. Try to entice your interviewer to say, "That's a great idea. Thanks for bringing it up."
Your salary discussions are all about "the money"
The current advice from so-called career and job search experts is "grabbing the bag" and "getting what you're worth." When layoffs happen, which they will throughout 2023, who will be laid off first? The employees who negotiated "what they're worth" or the employees being paid market value?
You should, of course, negotiate a fair compensation package (e.g., base salary, benefits, paid time off, commission/bonus structure) in line with your current local job market. Being inflexible regarding your starting salary prolongs your job search. But if you find an employer that's "stuck" and agrees to your salary demand, you're now an expensive employee. You don't want to be the employee who has management always wondering, "Is Bob worth what we're paying him?"
I hope 2023 is the year you find the right opportunity for you. Best of luck in your job search.
Nick Kossovan, a well-seasoned veteran of the corporate landscape, offers advice on searching for a job.
For interview requests, click here.
---
The opinions expressed by our columnists and contributors are theirs alone and do not inherently or expressly reflect the views of our publication.
© Troy Media
Troy Media is an editorial content provider to media outlets and its own hosted community news outlets across Canada.