Quantifying your success with numbers adds value during your job search interview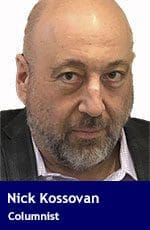 Employers understand one thing: Numbers. Hence, the language of business is numbers, which is why employers like candidates who include numbers in their LinkedIn profiles and resumes and can discuss their numbers throughout the interview.
Without a number, "business numbers" such as cost of sale, gross margin, net profit, depreciation, and revenue have no meaning. Employees contribute to, or at least heavily influence, business numbers.
Rarely is a business decision made without looking at and assessing "the numbers." Therefore, it is imperative that you speak the language of business during your job search, especially when interviewing. Your numbers are your unique selling points.
822 words
Reading Time:
4
minutes
NOT YET A PREMIUM MEMBER?
When asked, "What do you do?" what is easier to picture, understand and judge:
"I'm a pharmaceutical salesperson for Simeon."
"I sell Simeon's line of heart medications, which consists of seven different medications used to treat heart ailments. Last year I sold over 375,000 units, generating $6.5 million in revenue."
The second answer provides the size and scope of what the person does and how successful they are. Numbers are vital to your career story. Without numbers, your story is unsubstantiated, thus lacking credibility, a feeling you do not want your interviewer to have.
It is said that everything can be measured and, therefore, quantifiable. According to the ancient Greek philosopher Pythagoras, "Number is within all things." Risk, security, satisfaction, morale, and yes, even happiness, beauty, and love can be measured in ways that are useful.
I am not saying everything can be quantified precisely using an objective unit of measure. That is not my point. Most of the time, all you need is a "good enough" metric for you to make a decision. For example, should you need to evacuate your home immediately, what would be your priority, your wife or your coffee table?
The purpose of reading numbers, such as in a financial report, the caloric content of a meal, taking a measurement (create a number) or making a guesstimate is to assist you in making an informed decision, such as whether to purchase a company's stock or whether the meal you are contemplating on ordering is healthy. When it comes to measurement, numbers can be concrete, like revenue, weight, distance, discount, number of views or something squishy (elastic) like net promoter or customer satisfaction score.
No: "I fundraised for the Heart and Stroke Foundation."
Yes: "Daily, I made between 60 to 80 outbound calls to past Heart and Stroke Foundation donors. Since 2020, I increased my donations by 20 percent. In 2021 I raised $2,750,000."
By providing numbers supporting your strengths and results throughout your resume, LinkedIn profile, while networking, and most importantly, during an interview, you are assisting employers in determining if your skills and capabilities will make you a fit for the job expectations and, more importantly, if hired what results you will deliver.
No: "I manage Binford's social media accounts."
Yes: "I oversee Binford's four social media accounts, Facebook, Instagram, LinkedIn, and Twitter, which currently have a combined total of 7.6 million followers. This past May, I created content that generated 4.6 million likes, 2.1 million shares, and retweets, resulting in 17 percent more traffic for Binford compared to April's."
Before beginning your job search, assess your skills, strengths, and aptitudes and determine how to quantify them. For example, you may be proud of your ability to retain customers. Therefore, calculate your customer retention rate and tell your interviewer something along the lines of, "My customer retention rate, since 2017, at Wayne Enterprises, has ranged between 88 and 96 percent" Then be ready to explain how you accomplished this.
No: "I take inbound calls."
Yes: "I handle 60 to 80 inbound customer calls daily and have an average handling time of two and a half minutes."
Numbers sell. Think of all the decisions you make throughout the day based on numbers (monetary, measurements, percentage, time). When possible, use numbers to prove your accomplishments and core strengths. You can describe your skills with obvious metrics like sales volume, market share, or profitability, as well as people-oriented ones such as number of clients served or number of employees managed.
No: "I am a financial consultant."
Yes: "I have 10 years of experience in personal finance management and helped 45 repeat clients increase their capital by 15 percent annually."
Regardless of your profession or industry, you have numbers. Some performance numbers that indicate your capability are revenue generated, outbound calls made daily, invoices processed weekly, employees managed, billable hours, and the size of warehouse floor you cleaned nightly, to name a few possible numbers.
When job searching, especially when interviewing, know your numbers! Since most candidates do not know their numbers, sharing your numbers that showcase your skills and results will give you a competitive advantage, especially if you saved or made your employer money.
Nick Kossovan, a well-seasoned veteran of the corporate landscape, offers advice on searching for a job.
For interview requests, click here.
---
The opinions expressed by our columnists and contributors are theirs alone and do not inherently or expressly reflect the views of our publication.
© Troy Media
Troy Media is an editorial content provider to media outlets and its own hosted community news outlets across Canada.