Three more actions to take to improve your chances of being informed of job opportunities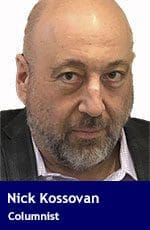 In my previous three columns, I provided the following eight tips to instantly boost LinkedIn profile views.
Have a current, no older than six months profile picture.
Get your headline right.
Be comprehensive about your skills.
Build your network to the 1st degree.
Follow companies you're interested in joining.
Use the Advanced Search.
Ask for an introduction.
Be more than a wallflower.
In this column, the final of our four-part series, I'll provide three more actions you can take to improve your chances of being informed of job opportunities.
Get involved in LinkedIn Professional Groups.

733 words
Reading Time:
3
minutes
NOT YET A PREMIUM MEMBER?
DOWNLOAD THE SERIES FOR $76!
There are currently over 2.2 million active LinkedIn groups. There is no doubt that there is a group, or several groups, relevant to your profession and the industry with which you've aligned your career.
Engaging in – this is key – professional groups will give you ample opportunities to participate in online discussions, showcase your expertise, and help expand your network. When researching groups, make sure they're currently active. A group with no regular or daily interaction is useless to your job search and networking efforts.
There are three types of groups you should consider joining:
Industry – These are groups dedicated to a specific industry and/or field. Try searching for a few different keywords for your industry and profession. For example, if you're in supply chain management, expand your search to "procurement," "purchasing," and "sourcing." I suggest favouring groups with larger memberships and local groups (g., "Alberta Oil & Gas Recruiting," (45,463 members), "Professional Engineers Ontario Discussion Group (14,100 members)) to get the most value (READ: exposure) from joining a group.
Active – There are many holistic groups that you can join, such as job-seeking groups ("Toronto Job Networking – Canada Jobs & Technology"), skills-based groups ("Python Developers Community"), and general interest groups ("Corvette Owners & Enthusiasts"). The options are endless!
Alumni – Most universities have official alumni groups. Join alumni groups you're affiliated with – your college's or university's main group, any relevant department or major groups, specific alumni interest groups, etc. Joining such groups will give you access to a massive network of people with whom you have something in common. (Networking boils down to finding commonalities.)
To search for groups to join:
Look for Groups directly in the search bar, just as you would find connections, companies, or anything else on LinkedIn.
On the search results page, click on the "Groups" filter option.
Look through the groups and click on the ones you're interested in joining.
TIP: Join groups where hiring managers and those in a management position in companies you'd like to join are active. For example, say you want to join Soylent Corporation. You notice that Sol Roth is part of "Commercial Finance Professionals." (When you visit a person's LinkedIn profile, scroll down to the bottom of their profile and the 'Interest' section and click on 'Groups' to see which groups the person has joined.) Join the group and begin engaging with Sol's posts – commenting to show your expertise and how you think.
Research your interviewer.
All successful interviews have one thing in common, the interviewer and the interviewee relate to each other on some level. Connecting with your interviewer and vice versa will enormously benefit you. Learn about your interviewer's work history, likes, interests, and more. Look for common ground.
It's a small world; you'd be surprised how often you'll find a connection with someone within one or two degrees. Use this information to create relatability. It's human nature to want to work with people you like, feel comfortable with, and relate to.
(WARNING: Harsh truth.) Being likeable supersedes your skills and experience.
Post and network strategically.
When it comes to getting the highest amount of exposure on social media, timing is everything!
According to Sprout Social, the best days and times to post on LinkedIn are Tuesday and Thursday, 9:00 a.m. to noon, and Wednesday, 9:00 a.m. to 2:00 p.m. The worst day to post is Sundays.
For obvious reasons, the use of LinkedIn is most likely to take place during the workweek, in contrast to Facebook, Twitter, and Tik Tok, which see an upswing outside of work hours. Therefore, you're less likely to get eyes on your LinkedIn engagement efforts on weekends.
Nick Kossovan, a well-seasoned veteran of the corporate landscape, offers advice on searching for a job.
For interview requests, click here.
---
The opinions expressed by our columnists and contributors are theirs alone and do not inherently or expressly reflect the views of our publication.
© Troy Media
Troy Media is an editorial content provider to media outlets and its own hosted community news outlets across Canada.