The more you interact and post as a professional, the more you'll be noticed and build recognition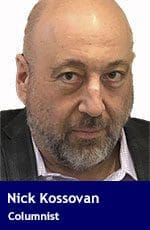 In my last two columns, I provided the following five tips to boost your LinkedIn profile views and increase being informed about job opportunities.
Have a current, no older than six months profile picture.
Get your headline right.
Be comprehensive about your skills.
Build your network to the 1st degree.
Follow companies you're interested in joining.
Here are three more tips on leveraging LinkedIn for your job search.
Use the Advanced Search.

762 words
Reading Time:
3
minutes
NOT YET A PREMIUM MEMBER?
DOWNLOAD THE COMPLETE SERIES FOR $76!
Use LinkedIn's Advanced Search option to search for companies you're interested in joining. Make a list of your 1st-degree connections associated with these companies (past or current employees). Then reach out to those who are current employees and inform them you're interested in joining their company. Ask if they'd be willing to assist you in your job search (e.g., refer you to job openings). One of the most helpful things your 1st-degree connections can do for your job search is being able to introduce you to people who are in a position to hire you. Therefore, you need to ask them for an introduction, which brings me to my seventh tip.
Ask for an introduction.
I'm happy to make introductions for connections I know and trust outside of LinkedIn. Speaking of my preference, the best way to request an introduction is to send a note:
Hi Nick,
[Personal note/comment]. Would you mind introducing me to [person's name along with their LinkedIn URL — www.linkedin.com/in/nameofperson]?
I am interested in speaking with [person's first name] about the Digital Strategist position I came across on Merrick BioTech's website. [Link to the job posting.]
Sincerely,
Stephanie
I like to give the person my connection is looking to connect with a "heads up." Therefore, I'll send them a note asking if they're open to being introduced.
Hi Akando,
Hope all is well with you. Stephanie Powers, a former colleague when I worked at Rekall, Inc., is interested in speaking with you about the Digital Strategist position at Merrick BioTech. [Link to the job posting.] Can I make an introduction?
Regards,
Nick
Once Akando says yes, I then make the introduction.
Hello Akando & Stephanie,
I'm following up to connect you both regarding the Digital Strategist position at Merrick BioTech. I'll let you two take it from here.
Regards,
Nick
Be more than a wallflower.
The key to being visible on LinkedIn and building your network is to be active by regularly sharing and creating content and engaging with other people's content.
If you're just starting out on LinkedIn, I recommend you begin by engaging with other people's content before sharing your own. Review your feed (content you see when you click on your LinkedIn home page) and thoughtfully comment on other people's posts and articles.
There are three ways to engage with someone's content:
I believe comments are the gold standard of engagement. The reason being your name, your photo and the beginning of your headline appears before your comment. Therefore, your comments act like mini advertisements.
TIP: When you comment, tag the post's author so they know you've commented.
To tag the author of the post or anyone on LinkedIn:
Type the @ symbol.
Begin typing the poster's name.
Choose the poster's name from the dropdown list you'll be given.
LinkedIn will then delete the @ symbol and bold the poster's name.
Regarding creating content, while I write and post articles (125,000 characters maximum) on LinkedIn, I get more engagement from my posts (1,300 characters maximum). The reason for the increased engagement is LinkedIn posts are favoured by LinkedIn's algorithm and will show up on your connection's newsfeed. However, LinkedIn posts quickly get lost in the crowd and therefore have a short lifespan. On the other hand, LinkedIn articles will keep getting viewed from search results on Google and other search engines; thus, they have a longer lifespan.
In summary, LinkedIn posts (TIP: For additional visibility include several relevant hashtags and add a graphic) are great for keeping the ball rolling on the engagement side of things. In contrast, LinkedIn articles are helpful for long-term brand image and authority (subject matter expert) building. The bottom line: The more you interact and post as a professional, the more you'll be noticed and build recognition.
In my next column, the last of this four-part series, I'll be discussing the following:
Get involved in LinkedIn Professional Groups.
Research your future boss and executive team.
Network after business hours.
Nick Kossovan, a well-seasoned veteran of the corporate landscape, offers advice on searching for a job.
For interview requests, click here.
---
The opinions expressed by our columnists and contributors are theirs alone and do not inherently or expressly reflect the views of our publication.
© Troy Media
Troy Media is an editorial content provider to media outlets and its own hosted community news outlets across Canada.