My recommendations for increasing the chances of your email value proposition letter being read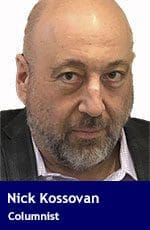 In my last column, I addressed the importance of writing a compelling value proposition letter to your job search.
In this column, I will provide examples of value proposition letters you can send unsolicited to employers as part of your job search activities. In other words, you are not responding to a job posting with your resume and a value proposition letter; instead, you are fishing for possible employment opportunities now or in the future.
Before you get to my examples, here are a few recommendations to increase the chances of your email being read and acted upon:
Keep your letter to a maximum of 300 words.
Copy/paste your letter into the body of your email. Never send your letter as an attachment.
Always address your letter to a specific person.
Make your email subject line compelling enough to get the recipient to open it. Your email subject line determines whether or not your email will be opened. Spend extra time crafting an eye-catching email subject line.
877 words
Reading Time:
4
minutes
NOT YET A PREMIUM MEMBER?
EXAMPLES:
In three months, I grew my employer's Instagram followers by 30 per cent. Now I want to be your next social media manager.
Social Media Manager with Non-Profit Expertise Interested In Helping Your Team
Revolutionize Your Call Centre Operations with My 20+ Years of Experience
First value proposition letter example (171 words):
Dear [Executive],
More than 20 years later, I still recall first eating Kay's Potato Chips, your Sour Cream & Onion, while visiting an aunt who lived in Dayton, Ohio. I was immediately hooked. Therefore, I was thrilled to see you breaking into the Canadian market and your chips now available in grocery stores throughout Ontario.
Given your expansion into Canada, I would not be surprised if your Procurement team is pushed to the limit. (This is your pain hypothesis, which is not a stretch when you consider the demands on a company expanding into a foreign market.)
When I was a Senior Buyer/Planner at Deep Nutrition Corp. before its acquisition by Soylent Industries, I created the company's first Supplier Quality Assurance program along with negotiating cost-saving long-term agreements with Deep Nutrition's top four suppliers. Those agreements helped Deep Nutrition grow sales volume from $14 million when I arrived to over $31 million within three years.
Can we talk over the phone about Kay's Potato Chip's expansion plans for Canada and your current supply chain? With my background, I can help your company's expansion plan proceed as smoothly as possible. I look forward to hearing from you.
Sincerely,
[Your name]
[LinkedIn profile]
Second value proposition letter example (265 words):
Dear [Executive],
I am writing to express my interest in bringing my sales skills to Prescott Pharmaceuticals. With over 24 years of pharmaceutical industry experience, 16 with Edgars Industries, I have a track record of successfully selling pharmaceutical products to healthcare providers and institutions.
As I am sure you are aware, Umbrella Corp. has expansion plans to come to Canada in the latter part of this year. Therefore, you and Prescott Pharmaceuticals' leadership team are likely brainstorming how your company will maintain its current market share while staying ahead of Umbrella Corp.
Having someone like me, who has built a successful pharmaceutical sales career on the premise that "relationships are everything" in the field, would notably differentiate Prescott Pharmaceuticals for Umbrella Corp.
My high-level achievements include the following:
Developed and executed business plans for various pharmaceutical products in the Prescott Pharmaceuticals portfolio targeting primary care and specialty physicians throughout Canada's Atlantic region.
Exceeded sales targets by 10 per cent every quarter and beat department averages by 25 per cent every quarter for the past seven years.
Grew market share by 20 per cent for 30+ products in the Atlantic region. (my territory)
Generated an average of $18 million in revenue per year.
Two-time recipient of the Albert P. Johns internal company award for sales excellence.
As you can see, my core capabilities are selling a portfolio of pharmaceutical products and developing local strategic business plans to increase market volume.
I would happily jump on a call with you over the next few days. If nothing else, I can share insights about how I achieved the abovementioned results.
I look forward to hearing from you.
Sincerely,
[Your name]
[LinkedIn profile]
It is no secret that there is a lot of employee churn happening. Hence, you can be certain that most employers have several current, or soon-to-be, openings. So, put yourself in an employer's shoes. If an opening suddenly arises, especially an unforeseen one, say due to an employee moving on, what is more straightforward, posting the job opening and spending time shifting through 100s of resumes, mostly from unqualified job seekers and then conducting interviews, etc., or reaching out to someone who sent a value proposition letter?
Yes, some recipients will delete your letter. Some will forward it to HR, where it will languish in the "black hole." However, there will be those who will email or call you, especially if your timing is right. Incorporating sending value proposition letters as part of your job search strategy gives credence to the adage, "You have nothing to lose and everything to gain."
Nick Kossovan, a well-seasoned veteran of the corporate landscape, offers advice on searching for a job.
For interview requests, click here.
---
The opinions expressed by our columnists and contributors are theirs alone and do not inherently or expressly reflect the views of our publication.
© Troy Media
Troy Media is an editorial content provider to media outlets and its own hosted community news outlets across Canada.