Your value to an employer is not "This is what I have done." Your value is, "This is what I will do for you"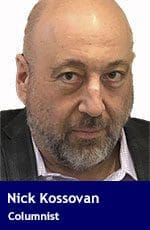 Are you having trouble getting employers to respond to your applications? If yes, then change your focus. Instead of highlighting your past experiences, consider what you can do for the employer.
Every investment brochure contains the following disclaimer:
"Past performance is no guarantee of future success."
Employers do not care about your past work experience. What they care about, rightfully so, is what you can do for their business. However, most job seekers rely on their past experiences to convey their value, hence forcing hiring managers to evaluate them based on their past results.
Who does a hiring manager envision hiring?
868 words
Reading Time:
4
minutes
NOT YET A PREMIUM MEMBER?
Asher, who says he increased sales by 25 per cent in 2021 for a company that is roughly similar to the hiring manager's company.
Or…
Gia, who also has a strong sales record. However, Gia presents a detailed plan for how she plans to increase the company's sales by 25 per cent within the next 18 months.
I am not saying your background does not matter. It does. If anything, your past experiences reveal your strengths and passions. However, you need more than just your past experience to stand out from your competition, which means improving how you present yourself to employers.
Saying, "I helped Tyrell Corporation increase their online sales by 16 per cent within 14 months," is simply stating your history. Act like a consultant, not just another job seeker. Show the employer that you are aware of their pain points and opportunities, and have suggestions to address them along with the experience to do so.
Analyze the website of your target company and identify three improvements that will enhance its online sales, such as:
Showcase trust visuals and customer testimonials. (Prominently display throughout website star rating, member of Better Business Bureau and/or local Chamber of Commerce, customer testimonials)
Create a sense of urgency. (Time-sensitive special offers, discounts, or free shipping if purchased now.)
Reduce friction in the checkout process. (Eliminate unnecessary steps in the checkout process that could discourage potential customers from making a purchase.)
"During my last 14 months at Tyrell Corporation, I increased online sales by 16 per cent. Having walked myself through your website and checkout process, I believe I can increase Globex Corporation's online sales by strategically placing customer testimonials throughout your website, promoting time-sensitive offers and allowing customers to make purchases without having to create an account, which many people today prefer not to do."
You get the picture.
Here is another example:
Simply saying, "I saved Pendant Publishing $3 million annually by improving their printing processes," is irrelevant to your interviewer. This statement does not answer the question every interviewer asks themselves: "So what?"
Learn how the company operates and suggest ways to improve its processes to save money.
Point out areas where the employer can automate. (Automation is one of the best ways to improve business operations, such as processing invoices, payroll, and returns.)
Improving inventory management. (It is common for companies, especially if they have a spread-out footprint, such as business units or stores throughout a region or the country, to unnecessarily order supplies. A central inventory management system for tracking internal inventory and orders would offer substantial cost savings.)
Matching staffing to actual customer demand. (In the world of call centre management, which I live in, agents are a call centre's highest cost –actually, this applies to all employers –therefore, I am constantly analyzing call volume patterns and staffing accordingly to minimize having agents sitting idle.)
The two examples I gave fall into two categories that employees care about, since their business, like all businesses, can only survive if it makes a profit, which is accomplished by:
Making money, and
Saving money
As a job seeker, you must show how you can either make money for the company or save money; otherwise, why hire you? More than ever, employers are looking to maximize their ROI from each position within their organization. Therefore, find specific ways to show that hiring you will result in a healthy ROI – this is how you score dream jobs!
As a salesperson, you want an annual base salary of $100K, three per cent commission and a $40K bonus for achieving your sales quota. You believe you have the experience to warrant your compensation ask. However, what you think you are worth and what an employer thinks you are worth are entirely different opinions. So, like Gia, approach the employer with a strategy (READ: a plan of action you present) for how you will use your sales experience to generate $1.5 million in new business within the first 18 months of being hired.
Doing the math: $150K (18 months salary) + $45K commission + $40 bonus (assuming no bonus in the first year) = $185K.
$185K for an increase of $1.5 million in sales is an offer most employers would not refuse.
As a job seeker, keep top of mind that your value to an employer is not "This is what I have done." Your value is, "This is what I will do for you."
Nick Kossovan, a well-seasoned veteran of the corporate landscape, offers advice on searching for a job.
For interview requests, click here.
---
The opinions expressed by our columnists and contributors are theirs alone and do not inherently or expressly reflect the views of our publication.
© Troy Media
Troy Media is an editorial content provider to media outlets and its own hosted community news outlets across Canada.