Louisiana, Texas projects to add up to 190 million tonnes per year by 2030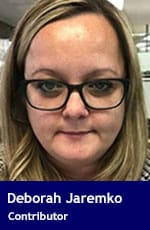 As the Haisla Nation waits for the B.C. government's delayed decision on its proposed three million tonne per year (mtpa) Cedar LNG project, a new report says the U.S. is on its way to adding up to 190 mtpa of new LNG export capacity by 2030.
Record prices and the need for energy security are driving "huge momentum" for U.S. LNG, according to analysts with Wood Mackenzie. New investment could reach over US$100 billion before the end of the decade.
Meanwhile, in Canada, the Haisla Nation and its partner Pembina Pipeline Corporation are waiting to see if they can spend C$3 billion to go ahead with Cedar LNG.
"Cedar LNG is at such a critical point with what's happening globally in the energy sector," Haisla Nation chief councillor Crystal Smith told CEC earlier this year. She said the delay is "frustrating to say the least."
The project could potentially become the third Canadian LNG export terminal to start up, assuming the completion of LNG Canada phase one in 2025 and Woodfibre LNG in 2027. That would bring Canada's total LNG export capacity to 19 mtpa.
World LNG demand is expected to rise from 397 mtpa in 2022 to 400 mtpa in 2030, driven by growing Asian economies and the drive to reduce energy reliance on coal.
B.C.'s Environmental Assessment Office completed its review of the Cedar LNG project application in November and referred it to the provincial and federal governments for a decision. It was supposed to come within 45 days, but that timeline has been extended with no deadline in sight.
On Feb. 22, the First Nations LNG Alliance issued an open letter to B.C. Premier David Eby in response to rising concerns about the future of LNG in B.C.
The alliance said the letter was triggered by the "glaring lack of express commitment to LNG development" in the government's February throne speech, along with long delays in regulatory decision-making.
"For the first time in many generations, LNG development has provided immediate and medium-term opportunities to lift thousands of Indigenous people and our communities out of intergenerational poverty," wrote CEO Karen Ogen.
"We are already seeing benefits from employment, training, contracting, procurement, and benefits agreements which we anticipate will continue flowing from responsible resource development projects into the future."
The B.C. government's hesitation on LNG is not shared by developers in the United States.
In Texas and Louisiana, four new major projects are underway that will add 45 mtpa to U.S. LNG exports, according to Wood Mackenzie analysts.
"The U.S. is already set to become the world's largest exporter of LNG in 2023 – but it won't stop there," they wrote.
"Our analysis indicates that if current momentum continues, between 70 mtpa and 190 mtpa could be added to U.S. LNG capacity before the end of the decade. That would more than double current exports."
Deborah Jaremko is director of content for the Canadian Energy Centre, an Alberta government corporation funded in part by taxes paid by industry on carbon emissions.
For interview requests, click here.
---
The opinions expressed by our columnists and contributors are theirs alone and do not inherently or expressly reflect the views of our publication.
© Troy Media
Troy Media is an editorial content provider to media outlets and its own hosted community news outlets across Canada.