---
COMMUNITY NEWS OUTLET ACTION PLAN!
WEBSITE HOSTING AND ALL OUR EDITORIAL CONTENT POSTED TO YOUR SITE DAILY FOR ONLY $129.95 PER MONTH.
Limited time offer: Get your first 2 months FREE!
---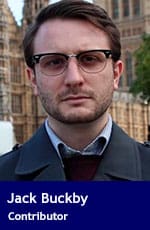 When the British government revealed the existence of a new strain of COVID-19 just before Christmas, it proved an effective way for the prime minister to enforce strict Tier 4 lockdown measures on much of the south of England with minimal fuss.
It also very quickly isolated the United Kingdom from the rest of the world, with European nations imposing strict travel bans on the U.K., flights grounded and Twitter branding the country "Plague Island." That probably wasn't what Prime Minister Boris Johnson was hoping for when he gave a televised press conference warning that the new strain was more infectious than the first.
---
Download all of our FREE content and pay only for PREMIUM content as needed.
You also have access to our Sourcebook.
PREMIUM Membership
$119.95/mo
Download ALL of our content . Charge billed to your Paypal or credit card monthly.
You also have access to our Sourcebook.