If the term "his own man" applies to anyone, it certainly applies to Ian Tyson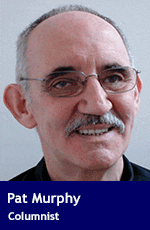 Toronto in the mid-1960s was very different from what it is today. Much smaller in population and historically perceived as a primly Protestant city, it was in the early stages of shedding the image of "Toronto the good." To paraphrase Bob Dylan, the times were a-changing. And not everyone was keen on the idea.
The burgeoning folk music scene centred on Yorkville was a harbinger of this change. As the city's cutting edge of hippie culture, it engendered mixed feelings ranging from enthusiasm to curiosity to horror. One local politician unequivocally labelled it a "festering sore in the middle of the city."
Along with the marijuana and intimations of unconventional sexual attitudes, the Yorkville scene boasted a number of coffee houses and clubs where aspiring folk musicians showcased their offerings and honed their craft. There was the Riverboat, the Mynah Bird, the Penny Farthing, the Mousehole and various others.

777 words
Reading Time:
4
minutes
NOT YET A PREMIUM MEMBER?
If you characterized Yorkville's politics, you'd call them left-wing and counter-cultural. The term today would be progressive. But there were differences between then and now.
Progressives in the 1960s generally cast a benign eye on sexual libertinism – it was, after all, the era of "make love, not war." So the fact that Yorkville embraced things like go-go dancers in glass booths didn't elicit progressive disapproval. Such would not be the case today.
Ian Tyson, who died last week at the age of 89, was a part of that changing world.
Born in Victoria, British Columbia, he'd come to Toronto to work as a commercial artist and pursue a possible musical career. There he teamed up – both personally and professionally – with Sylvia Fricker from Chatham, Ontario. And as Ian & Sylvia, for a while they became the biggest names on the Canadian folk scene.
The catalyst was a song Tyson wrote in New York City, apparently inspired by the early Dylan. Four Strong Winds came to him quickly, taking no longer than 20 to 30 minutes. Or at least that's the story.
Voted the greatest Canadian song of all time in a 2005 CBC radio poll, it's an evocatively melancholic piece where the narrator mourns separation from his love, suspects the separation is permanent, and namechecks Alberta. It gave the Ian & Sylvia duo a significant Canadian hit in 1963, thus getting them on the board before the likes of Gordon Lightfoot or Joni Mitchell. And true or false, Barry Goldwater – U.S. senator from Arizona and failed 1964 presidential candidate – was said to have been partial to it.
Indeed, the association between Canada and Four Strong Winds crossed the Atlantic.
When we were on a Rhine river cruise several years ago, a German band had a routine of soliciting passenger nationalities and then spontaneously striking up a national song. Australians were serenaded with Waltzing Matilda, whereas we Canadians got Four Strong Winds. By any definition, that's a material musical footprint.
Those early years also produced another Tyson legacy, albeit one that went relatively unnoticed at the time. Introduced in 1964 and featured on the third Ian & Sylvia album, his song Someday Soon became much better known when Judy Collins picked it up in 1968. Subsequently, all sorts of people did it, so much so that Tyson took to wryly calling it his pension.
Popular culture, however, is like a river. It keeps moving and what was once new and fashionable often loses cachet. And as folk morphed into folk-rock, Ian & Sylvia became unhip.
Still, they chugged along until the mid-1970s, trying their hand at country music with only modest commercial results. Then they split, both professionally and personally – the latter abetted by Tyson's persistent penchant for extra-marital adventures.
Afterwards, he moved to Alberta to take up ranching, pursue his lifelong interest in horses and immerse himself in the vanishing ethos of the 20th-century cowboy. And there were still albums from time to time.
If the early folk period is all you know of Tyson, some of this later stuff might be worth your while. The most notable is Cowboyography from the mid-1980s, which blends traditional western themes with updated arrangements and a dab of Texas honkytonk. Musically, Tyson's head was no longer in the Yorkville scene of his youth.
Cowboyography also reminds us that his writing went beyond Four Strong Winds and Someday Soon. Two of the album's songs – Navajo Rug and Summer Wages – are as good as anything he ever did.
Tyson's life wasn't short of mistakes, problems and disappointments. But if the term "his own man" applies to anyone, he certainly qualifies.
Pat Murphy casts a history buff's eye at the goings-on in our world. Never cynical – well, perhaps a little bit.
For interview requests, click here.
---
The opinions expressed by our columnists and contributors are theirs alone and do not inherently or expressly reflect the views of our publication.
© Troy Media
Troy Media is an editorial content provider to media outlets and its own hosted community news outlets across Canada.